Emily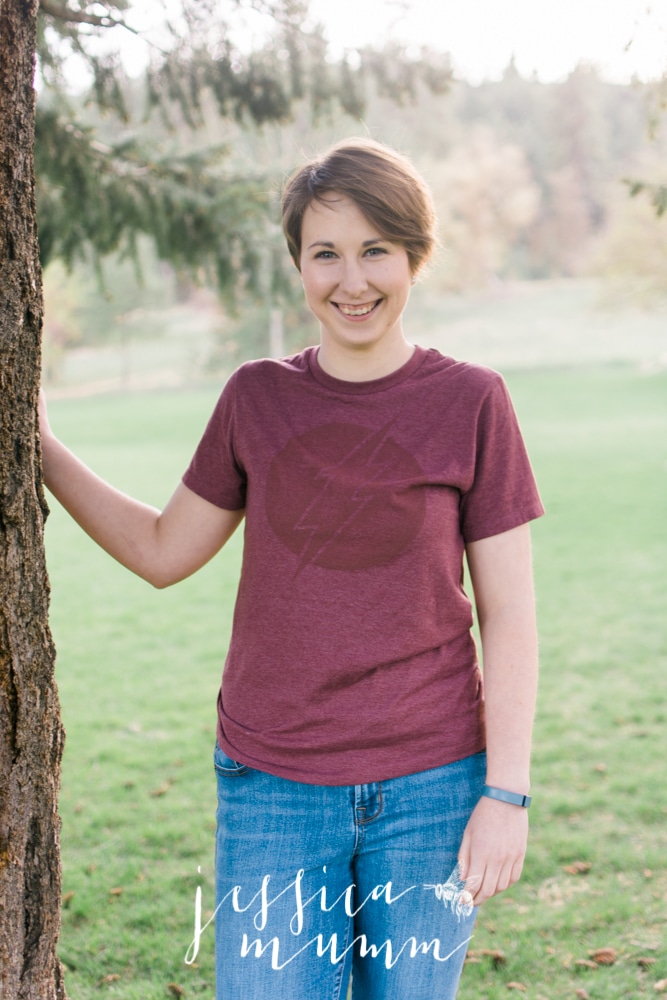 Day Care Lead and Retail Assistant
Since November 2014
Born among the farms of Ohio, Emily has spent her majority of her life here in Spokane. She's an avid reader who'll read anything she can find. She can be a little reserved and shy, but once she warms up she can be protective, kinda geeky, and always upbeat. She considers herself more of a cat because it takes her awhile to warm up to people, she's a bit of a home-body, and would tend to be night owl. She has a cat at home, Boki, and a Blue Heeler-Aussie shepherd, Blue.  "Em," as she's usually called, plays the violin and piano,  and learned early on to not listen to any advice from her "older" brother. She really wishes that people understood that the rules here at the Yuppy Puppy are here for you and your dog's protection, not just to annoy you.
Taylor
Day Care Monitor and Retail Assistant
Since April 2015
Taylor is a Spokane native who likes to read and hang out with friends. She identifies with Pugs that are weird but so cuddly and friendly. They're typically pretty quiet and chill but can also be stubborn and intuitive. Pugs can be playful but more likely they're simply sleeping in some quiet corner! She has a Rottweiler, Tohrment "Tohr", a blue Heeler/Husky named Bruin, and cats: Sam, Hudson, Mia and Harper. She believes in letting the past be the past. However, Taylor does enjoy the memory of when Gavin Degraw fell against her at his concert. Oh shucks! This little lady produces the funniest "kitten-sneezes" you've ever heard, LOVES coffee, and thoroughly enjoys astronomy, sunrises, tattoos and lipstick.
Taylor 2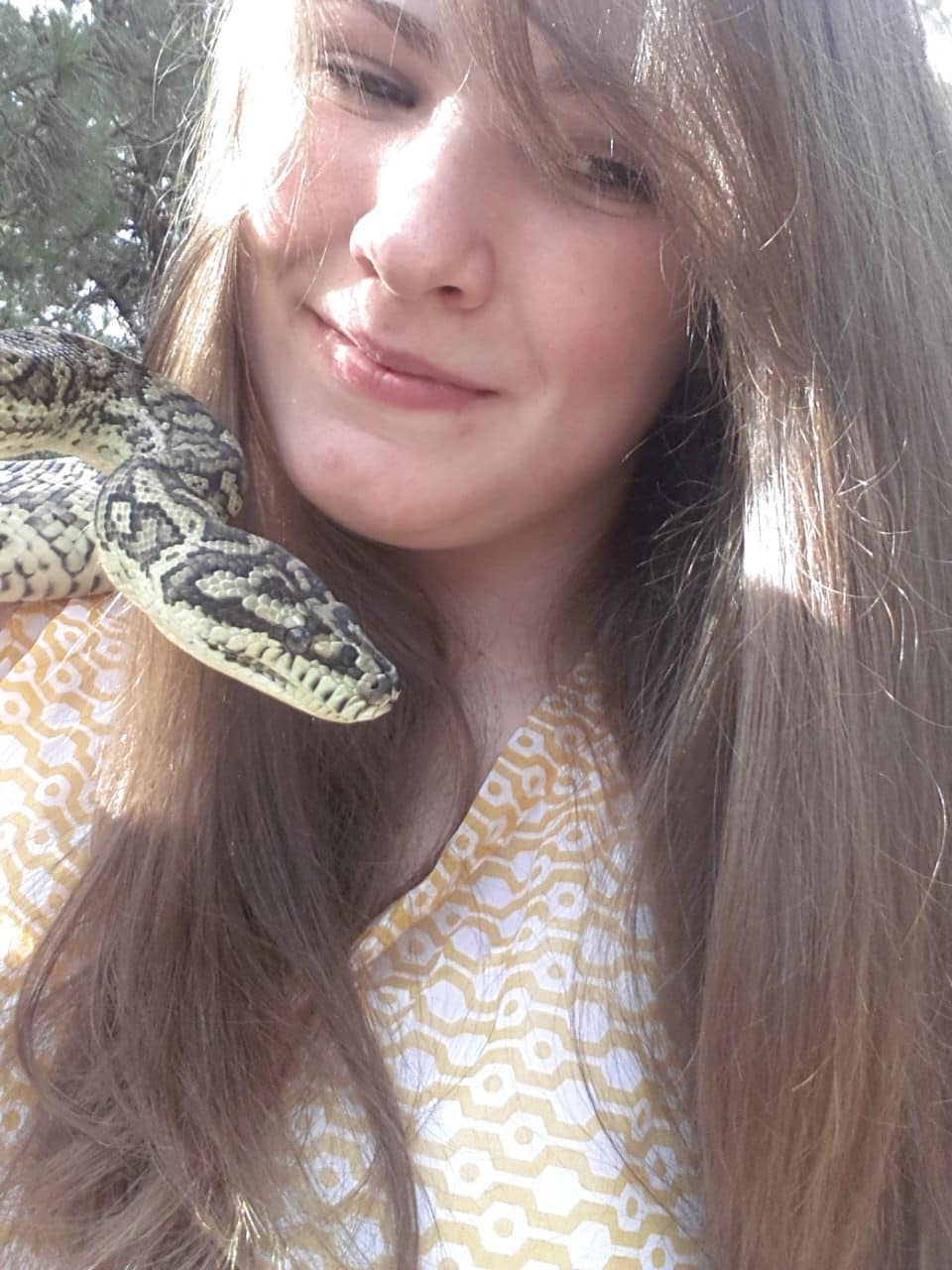 Day Care Monitor
Since September 2016
Taylor-Two as we affectionately call her, collects reptiles. Maybe "collects" isn't the correct word, but she has several (and they freak me out). She also LOVES Pugs. I mean LOVES THEM. We thoroughly enjoy any interaction between Taylor2 and Pugs because it's ridiculous.
In her spare time, Taylor2 has taken a second job as an Uber driver where she has the opportunity to talk dogs with her captives, I mean fares… I mean, who doesn't want to talk about dogs all the time?
Brendan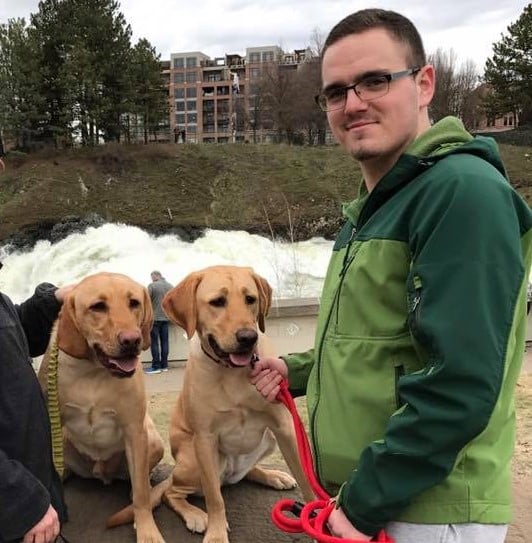 Day Care Monitor
Since July 2017
Brendan was born in Germany but moved to Moses Lake at a young age. He grew up in Spokane, playing soccer and video games… Two activities he's still actively participating in as an adult! Currently he's training for the Police Academy, so video games are out and gym-time is in!
He fancies himself a Labrador – even-tempered, active and kind – just like his two Labs at home: Bella and Tiller.
Random things to know about Brendan: He can actually sing, play the Saxophone, and he's punny. I'm not sure he can go more than 10 minutes without making an awful (he thinks hilarious) joke of some kind. So don't be surprised when you find one on your dogs' report card!
Maddy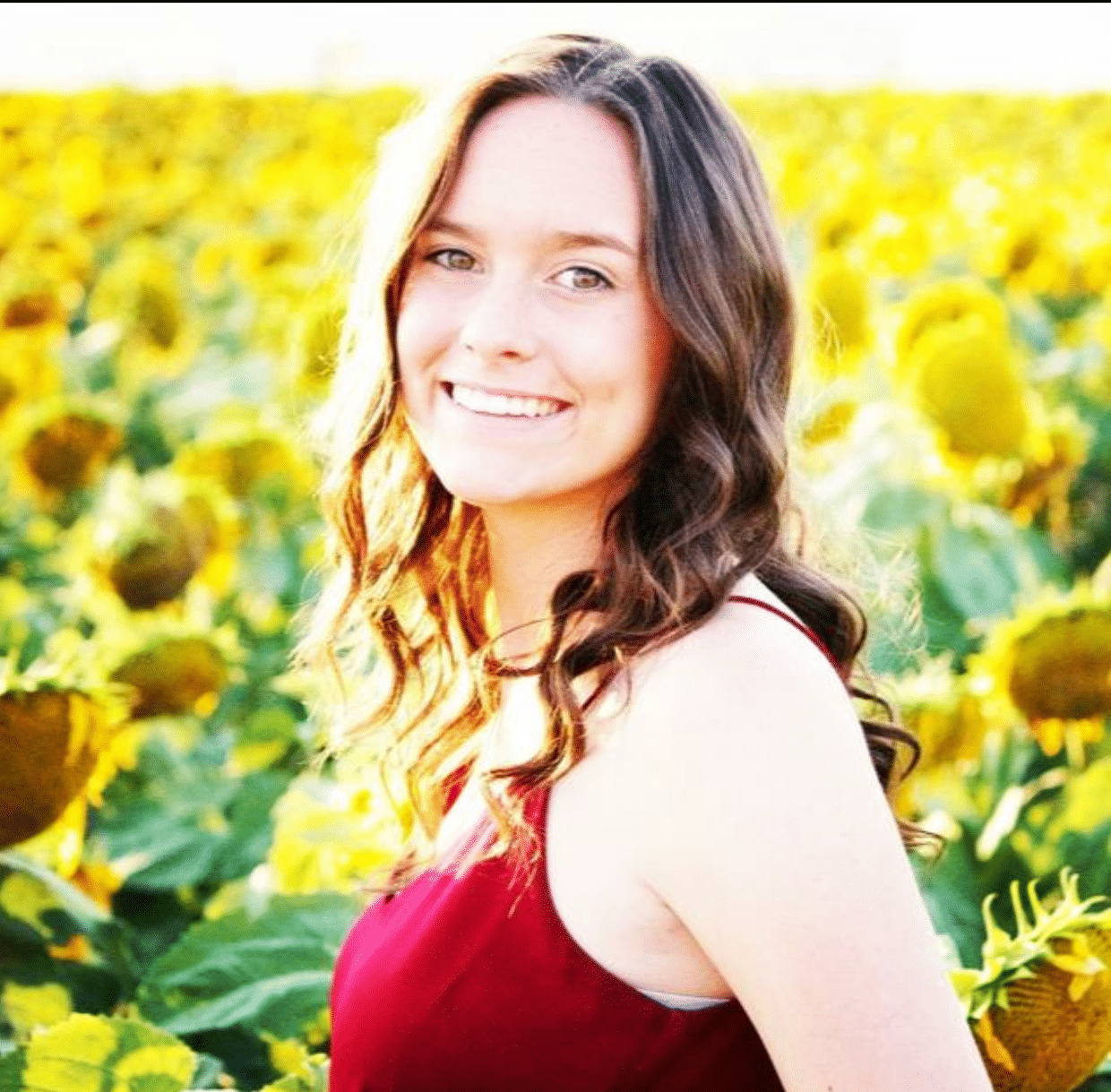 Day Care Monitor
Since August 2017
Maddy is a born and raised Spokanite with a deep love of her family, dogs and science! Despite her shy nature, once you get to know her, you'll find her friendly, optimistic, exceptionally loyal, happy, and even on occasion, hyper!
She starts every day with a Redbull Energy Drink, and ends the stressful ones with a cup of tea and a good book or a movie. Her short-term goal is to get her AA degree and then move on to become a Forensic Anthropologist, Forensic Pathologist or a Nurse.
She says her Spirit Animal is a Corgi. I'm not sure which of a Corgi's traits or skills Maddy hopes to learn or develop, but maybe it's their adorable tiny legs!
Contact Us
Northside Location:
(509) 467-8221
9511 N Newport Hwy
Spokane, WA 99218
STORE HOURS: M–F: 9am-7pm | Sat. 9am-6pm | Sun. 10am-5pm
DAY CARE HOURS: M-F 7am-7pm* | Sat. 9am-6pm* | Sun. CLOSED
*We do not take Day Care dogs after 1pm.
Downtown Location:
(509) 474-0394
830 W Sprague Ave.
Spokane, WA 99201
STORE HOURS: T–Sat: 10am-6pm